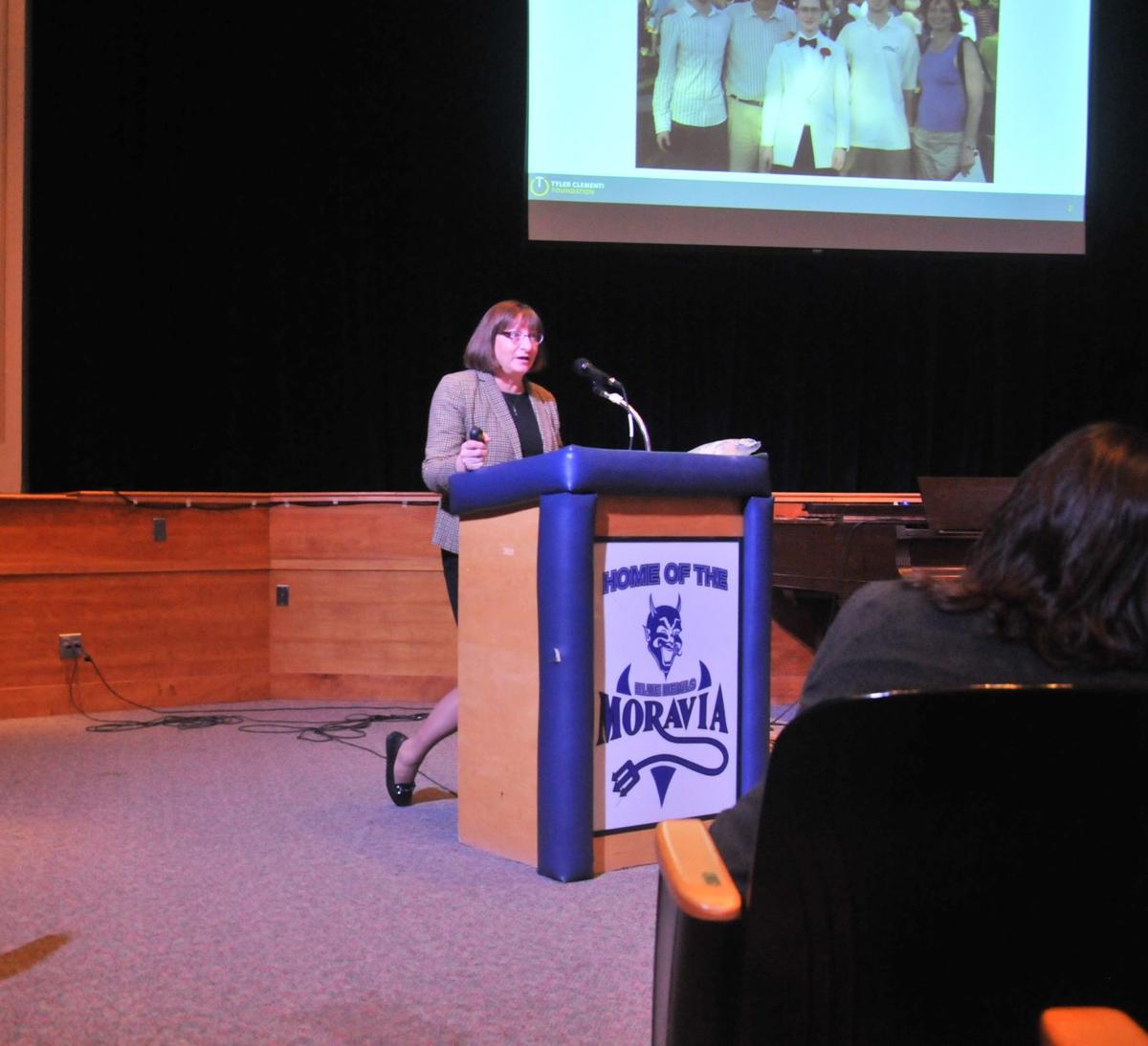 Jane Clementi remembers her son Tyler's smile.
Jane told Moravia High School students Wednesday morning that Tyler was a caring person and a talented violinist who had a passion for learning about different things. Despite that "radiant smile" she saw every morning, she said, Tyler had hidden his sexuality from her, which she said was difficult for her to grapple with.
Tyler committed suicide at age 18 after his Rutgers University roommate outed him as gay in 2010, generating national headlines and spurring conversations about bullying. Jane, who founded the Tyler Clementi Foundation, an anti-bullying organization, spoke at an assembly at the school's auditorium.
Although Jane noted it took a bit of time after his death, she said the family decided to start the foundation. Among the group's functions is dealing with bullying in schools, work places, faith organizations and other places and addressing challenges facing LGBTQ youth. She said she was never the type who relished addressing rooms full of people, but she never wants another person to suffer what Tyler went through.