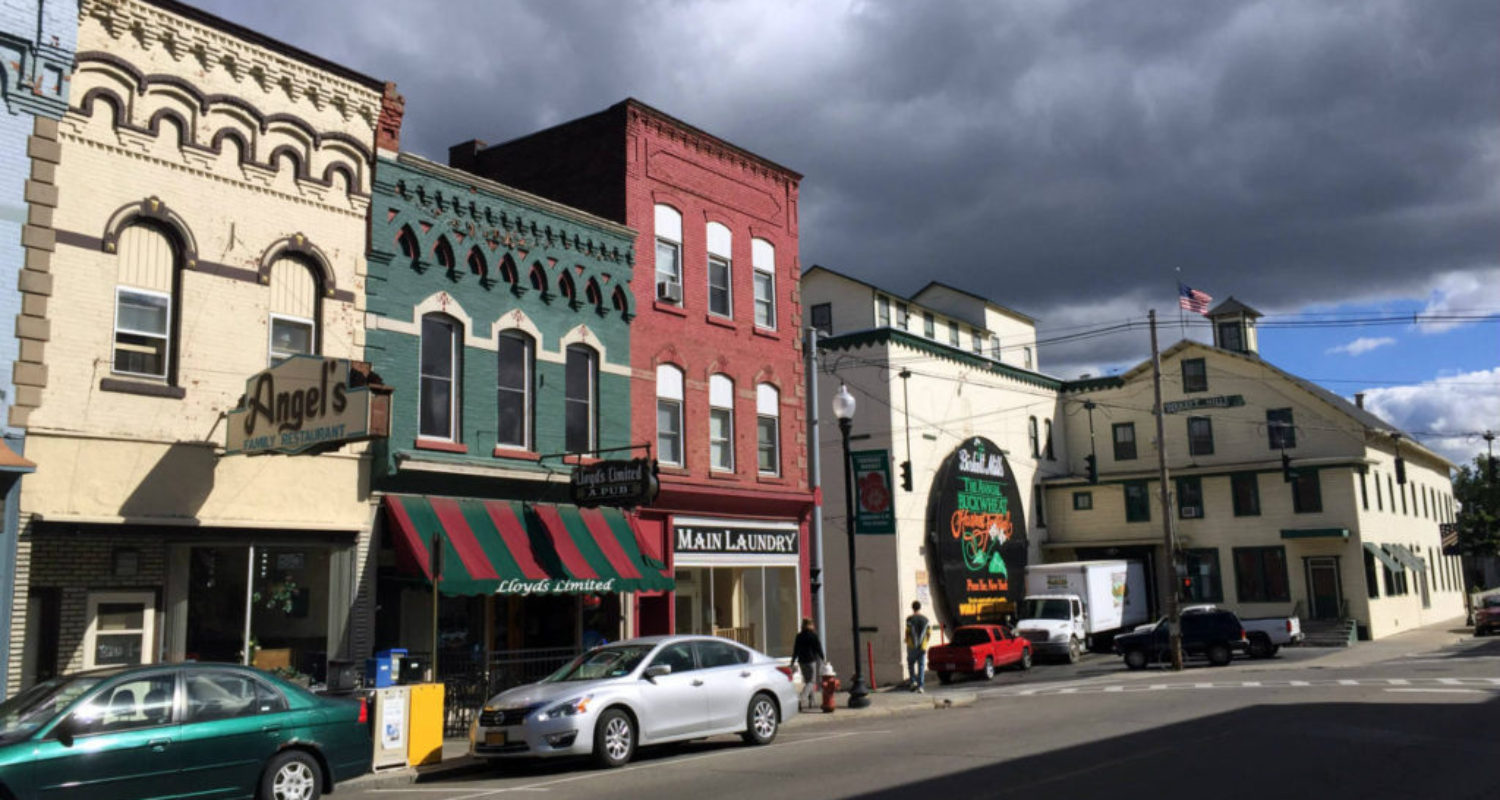 The Finger Lakes Economic Development Center (FLEDC) held a public hearing Monday, Nov. 5 at the Town of Milo Offices for the proposed Payment In Lieu of Taxes (PILOT) agreement with Pete Mitchell to open a restaurant on Main Street in Penn Yan.
Mitchell, owner of Parker's Grille Inc. currently operates six restaurants in Geneva, Seneca Falls, Newark, and Auburn. The restaurant portfolio is made up of the four Parker's Grille locations, plus Halsey's, an upscale steak house in Geneva, and 84 Fall an upscale dine-in restaurant in Seneca Falls.
According to Finger Lakes Economic Development Center CEO Steve Griffin, Mitchell has recently signed a purchase agreement to acquire 11 Main St. in Penn Yan to open a seventh restaurant.
"Pete intends to open the new restaurant under the Parker's Grille label while combining the food and atmosphere as a mix between Parker's and Halsey's. The new restaurant will add an additional dining option to downtown while offering unique fare and environment," explains Griffin.
Griffin reports the total capital investment of the project is projected to be $750,000, and the increased assessment of the building, once renovated, could increase as much as $400,000. Griffin says Mitchell wants to close on the purchase of the building before the end of the year, and begin renovations immediately, with opening expected in the spring. Mitchell is planning to hire approximately 28 employees in the first year of operations, equalling approximately 12 full-time jobs.
The PILOT will provide $118,598 in total tax abatement over the 10 years; comprised of $40,000 in sales tax for the building renovations, $3,500 in mortgage tax, and $75,000 in property tax increase deferrals which will be reduced 10 percent each year until full valuation is reached.
The total economic benefit to Yates County has been calculated at $4,850,123 over the 10 year straight lease back agreement. "That is calculated using total capital investment, wages paid, and PILOT payments made by the project applicant," says Griffin. The result is a 41 to 1 benefit-cost ratio for the local economy and tax base. Mitchell was also recently approved for a 5-year loan from FLEDC for $150,000 at 1 percent to assist in the purchase and renovation of No. 11 Main St.
Griffin is confident in the success of the project. He noted that traveller surveys returned responses showing high demand for more restaurants and cafés in Penn Yan. He added that the number of hotel rooms has tripled in recent years, and three other restaurants of varying types are also planning to open in Penn Yan in the near future.
Chronicle-Express:
Read More