The brunt of the accumulation is over after the first winter storm of the season dumped a significant amount of heavy, wet snow on the Finger Lakes.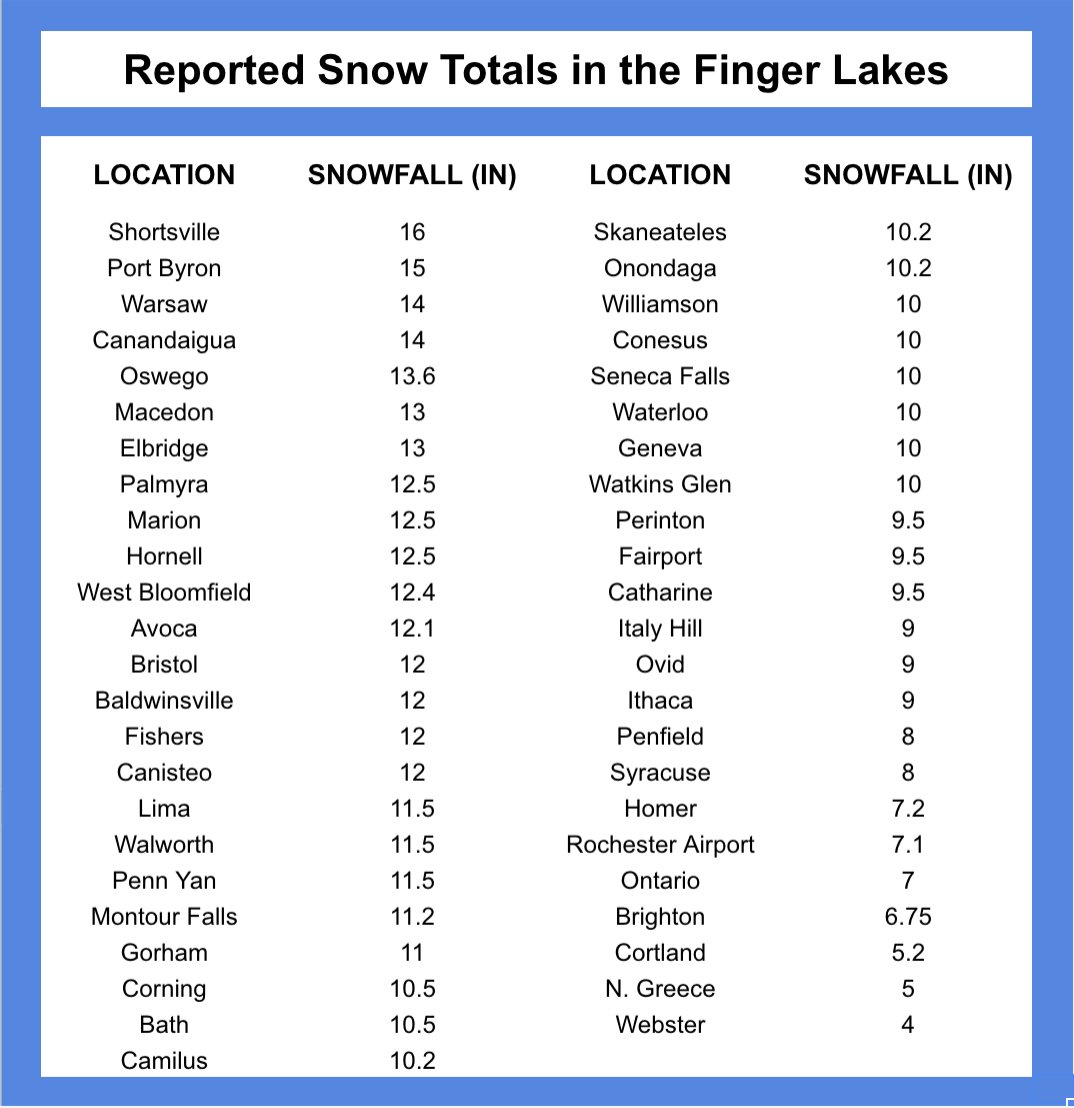 Skies will stay mostly cloudy throughout the day with the chance for breaks of sun during the afternoon.
Crews are out getting roadways cleared; and as one would imagine – it's a slow go out there. Take your time heading out, and plan for extra commute time if you're hitting the road before noon.
Temperatures will moderate this afternoon pushing into the mid- and upper-30s. Some locations may even reach 40 degrees. That said, it will help some of the snow showers that find their way into the region this afternoon turn to rain.
We're getting reports from around the region on snowfall totals. Later today we'll be updating a story with total accumulations on a community-by-community basis.
Stay tuned for that, which will be embedded in this story. Below is the daily almanac for the Finger Lakes, as well as the latest posts from social media, which showcase the snowfall in the Finger Lakes – as residents dig out.
---
Daily Almanac
Snow showers possible. Mostly cloudy.
High: 38
Low: 34
Sunrise: 7:04 a.m.
Sunset: 4:45 p.m.
---
Video Forecast
---
From Social
---
For the latest check out the FingerLakes1.com Weather Center. Don't forget – we want to see pictures of the weather in your neighborhood! Click here to submit your OWN photos to be featured on FingerLakes1.com, or submit them to us on Facebook or Twitter.