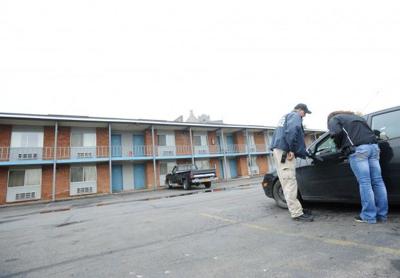 The Auburn Police Department and U.S. Marshals Service conducted 138 sex offender compliance checks between July 16 and Sept. 28 as a part of Operation Prison City.
According to a news release, the goal of Operation Prison City was to assist Auburn in bringing non-compliant sex offenders back into compliance. The checks ensure that registered sex offenders follow through on such requirements as updating their home, work and school addresses, among other stipulations.
The marshals service said that two offenders were found to be out of compliance with registration requirements and were subsequently arrested out of state. Fifteen others were not able to be located. The Auburn Police Department verified each individual's registered residence and/or place of employment, and those found to be out of compliance or with unknown locations were be investigated further for violations of state, local and federal laws.
"Operation Prison City is another example of how federal and local agencies can work together to ensure our communities remain safe," Auburn Police Chief Shawn Butler said in the release. "The Auburn Police Department would like to thank the U.S. Marshals Service for its collaborative partnership with our agency as it allows a more proactive compliance approach to our sex offender population."
AuburnPub.com:
Read More