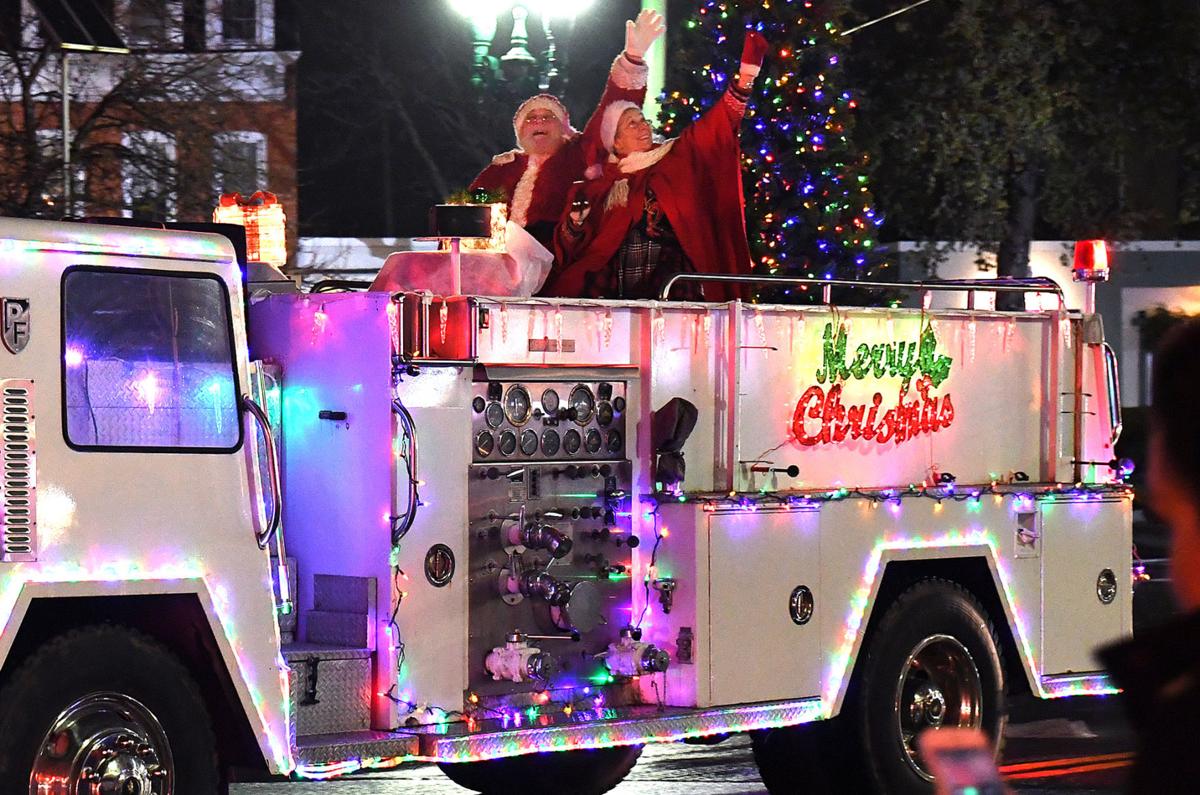 Auburn's annual holiday kickoff will feel even more welcoming this year.
The city's new Equal Rights Heritage Center will be part of the Miracle on Genesee Street and 32nd annual Holiday Parade Saturday. With its large stone plaza area opposite Memorial City Hall, the center was a natural addition to the holiday festivities, said Jesse Kline, assistant director of the Downtown Auburn Business Improvement District, which presents the events with the city.
That plaza will host music by youth collective Perform 4 Purpose from 3 to 6 p.m. Next to the welcome center on Lincoln Street will be a station for horse-and-wagon rides around Seward Park from 3 to 5 p.m., as well as food truck Potatoes & Molasses from 3 to 8 p.m. The rides were brought back to the holiday event by popular demand after a few years away, Kline said. In order to reduce wait times, there will be two wagons this year. And for those who have yet to see the inside of the Equal Rights Heritage Center, it will be open for tours until 8 p.m., Kline added.
"We're really trying to showcase the (center) and educate people to understand what a beautiful asset it is. We're so lucky and fortunate to have that building to welcome people to our area," she said. "When you walk in that space and see what it is, there's no way you can be negative about it anymore. It's a jewel."
The rest of the city's holiday festivities will follow tradition. The parade will begin at 6 p.m. and proceed along Genesee Street from North Fulton to William Street, where it will turn toward Lincoln Street before ending at city hall. Kline said Lincoln is supposed to be open to parade traffic by Saturday, but if the turn from William proves too tight for vehicles like fire trucks, they'll be rerouted down William. Kline added that this year's parade boasts an above-average 60 or so floats, including favorites like Capt. Jack & Pirates for the Pantry and Cayuga-Onondaga BOCES.
The Auburn Citizen:
Read More