On Thursday, the Seneca County Board of Supervisors renewed one of their longest standing debates. It centrally revolved around 'how' funding used for the County's Tourism Promotion Agency should be handed out.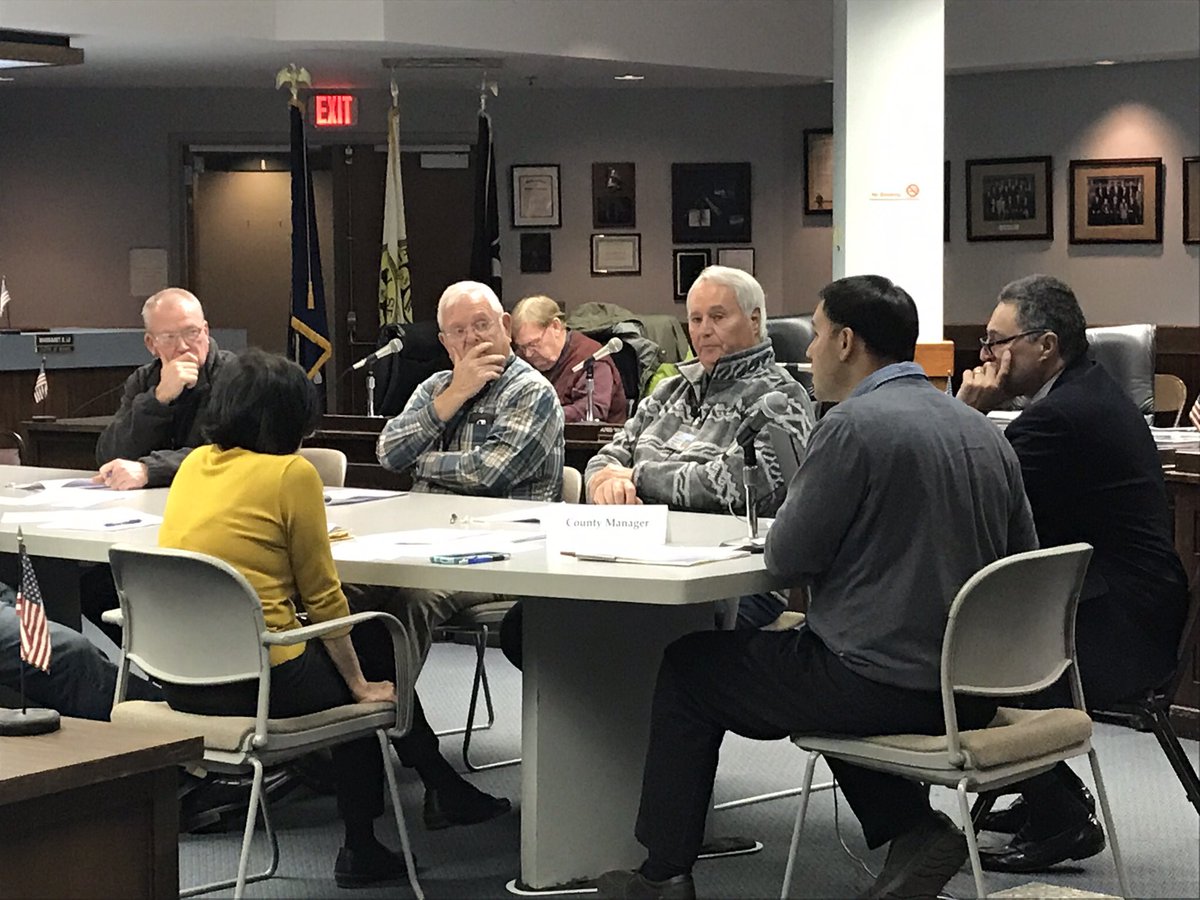 Occupancy Tax, or 'Bed Tax' as it's called in other municipalities – takes monies that would otherwise go to the County for general use; and allocates them to a Tourism Promotion Agency. In Seneca, that's the Chamber of Commerce. On paper, the Chamber should receive 90 percent of the funds collected through this effort.
It's been a point of contention in the past, when the Board started seeing sharp increases in that collection. The opening of del Lago Resort & Casino's hotel spurred a significant increase in this collection. And now, as the supervisors look ahead into 2019 and 2020 – even more is expected with the addition of a second hotel at the Tyre casino.
In 2018, the Chamber of Commerce received $350,000 from Seneca County via Occupancy Tax. In 2019, they are scheduled to receive $405,000. Approximately $20,000 will be spent on other tourism-related items, but since those funds must be spent on tourism-related efforts – the Board has little wiggle room.
Chamber President Jeff Shipley says the funds go toward promoting the 'whole county' as it pertains to tourism, but the Chamber has also made a serious push toward fostering economic development. "It's not only about getting people here, but allowing them to see how great it is here, the resources that are available, and what it can offer," Shipley said during a conversation in the fall about a promotional guide, published by the chamber.
That guide was built to generate buzz in the business community – not simply promote tourism. The two items are undoubtedly married, and linked at the hip. However, the 'One Seneca' initiative, which was launched two years ago – was intended to address both, and bring all three entities with power to the table.
The Board of Supervisors, Chamber of Commerce, and Industrial Development Agency would work collaboratively to address economic development. According to Bob Aronson, Executive Director of the Industrial Development Agency, it's still happening. "The Seneca County IDA's current strategic planning effort is addressing economic development issues that emerged in the discussions held as part of the One Seneca process," Aronson explained. "The IDA's current effort is focusing on identifying initiatives throughout Seneca County, including the southern part of the county."
Aronson said it's 'too early' in the IDA's strategic planning process to identify specific goals of earlier held community input sessions – but dozens of stakeholders and other participants int he process have identified opportunities in tourism, manufacturing and other industries for Seneca County as a whole.
Aronson did not make specifics within those categories available.
The two public sessions referenced by the IDA's director were organized and held in November. Aronson said in a press release that approximately 60 people attended. Additionally, a consultant team working with the IDA interviewed approximately 25 stakeholders from the private sector, including those representing the agriculture, advanced manufacturing, education, finance, healthcare, hospitality, and technology sectors, as well as Finger Lakes wineries.
"The public session attendees as well as the interviews with stakeholders have helped the IDA identify the community's assets and priorities. Economic development assets that participants identified include Cayuga Lake, Seneca Lake and other waterways; the region's scenic beauty and quality of life; the Route 318/Route 414 corridor, with its proximity to the New York State Thruway; Finger Lakes National Forest; and the former Seneca Army Depot, the largest developable property in the Northeast United States," Aronson added.
He also noted that Seneca County isn't unique in its challenges. "Like many communities in Upstate New York, workforce shortages as well as bottlenecks related to infrastructure are important issues that the Seneca County IDA's upcoming strategic plan will need to address," he explained. Aronson noted that water, sewer, internet, and electricity are all items that weigh into why Seneca County – especially the rural, southern parts of the County – struggle to generate development.
During the session on Thursday, Shipley broke down the disconnect that exists between the north and south in Seneca, and simplified some of the sticking points people have with economic development efforts and tourism promotion.
"The sheer volume of traffic that's entering the County through the northern corridor is more than four times that coming from the southern end," Shipley explained. That was a response to the concern that the Chamber, acting as the Tourism Promotion Agency for Seneca isn't spending enough time, resources, or manpower in South Seneca.
Some of the supervisors from South Seneca have requested more tourism kiosks and visible time with those chamber representatives. While they stand resolute that they are representing 'all' of Seneca County – it's ultimately a numbers game.
"We have to capture people where they are," explained Shipley during an interview last month. He said it means using data to determine where people are entering the County from, and making sure that the promotional materials are available; and that their resources are being spent to direct visitors to the 'rest' of Seneca County. "It's one thing to say a lot of people stop by. It's another thing entirely to measure how many people stop by," he explained on Thursday. "We hear people say they need a kiosk, but the numbers don't prove that to be the case."
The real issue when it comes to tourism promotion, increasing visitor ship, and even economic development – according to Shipley – is the need for better fundamental resources. "Spotty internet connectivity, specifically broadband, is not adequate in the Southern end of Seneca County," he explained during Thursday's session. "It's not at The Three Bears, or even some wineries. There's a lot of things we should be doing, but basic internet connectivity is not just something that you look at casually and dismiss," Shipley continued. "You absolutely should be looking at internet connectivity. That's how visitors find places, that's how businesses market themselves, and we have real issues if businesses in the south cannot access that."
Aronson says that he believes economic development stakeholders will continue working together. "It is also important to ensure that, by the end of the process, there are solid working relationships among those involved in economic development throughout the County," he concluded.
The supervisors opted to not take any action on adjusting or modifying the funding going to the Chamber as the County's Tourism Promotion Agency. "It wouldn't be fair to them to change that now that their budget has been set. Maybe next year. But not this year," Supervisor Lee Davidson (R-Lodi) said as the debate wore down.
Supervisor David Kaiser (R-Romulus) said the board would look more closely at the internet connectivity issue in South Seneca; and make brainstorming solutions a priority in 2019.