Cayuga County's administrator announced Friday night that several unexpected resignations have left the county emergency management office understaffed.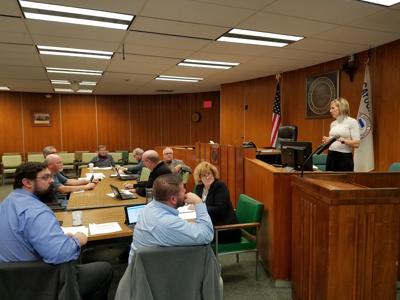 Members of the Cayuga County Legislature, county fire chiefs and ambulance providers were notified Friday night by Cayuga County Administrator J. Justin Woods that county Planning Director Steve Lynch has been given management oversight of the emergency management office "following the unexpected resignations of several staff."
A memo from Woods issued Friday said the office currently has only one full-time staff person and 15 part-time employees.
"Ensuring adequate emergency services and preserving our ability to respond to large and small emergencies while rebuilding EMO capacities is our top priority," Woods wrote.
"We are going to immediately set up a meeting with the Deputy Coordinators to discuss developing an on call system for the different regions of the County to ensure adequate support for emergency operations. … All of the Deputy Coordinators and Fire Investigators are intending to continue in their current capacities. In the meantime, Fire Departments have been instructed to contact their assigned coordinators or the office to meet their operational needs."
The Auburn Citizen:
Read More