Joyce Jacobsen has been on a lot of college campuses over the course of more than three decades in higher education, but doesn't think she's ever seen a backdrop like the one Hobart and William Smith Colleges offers.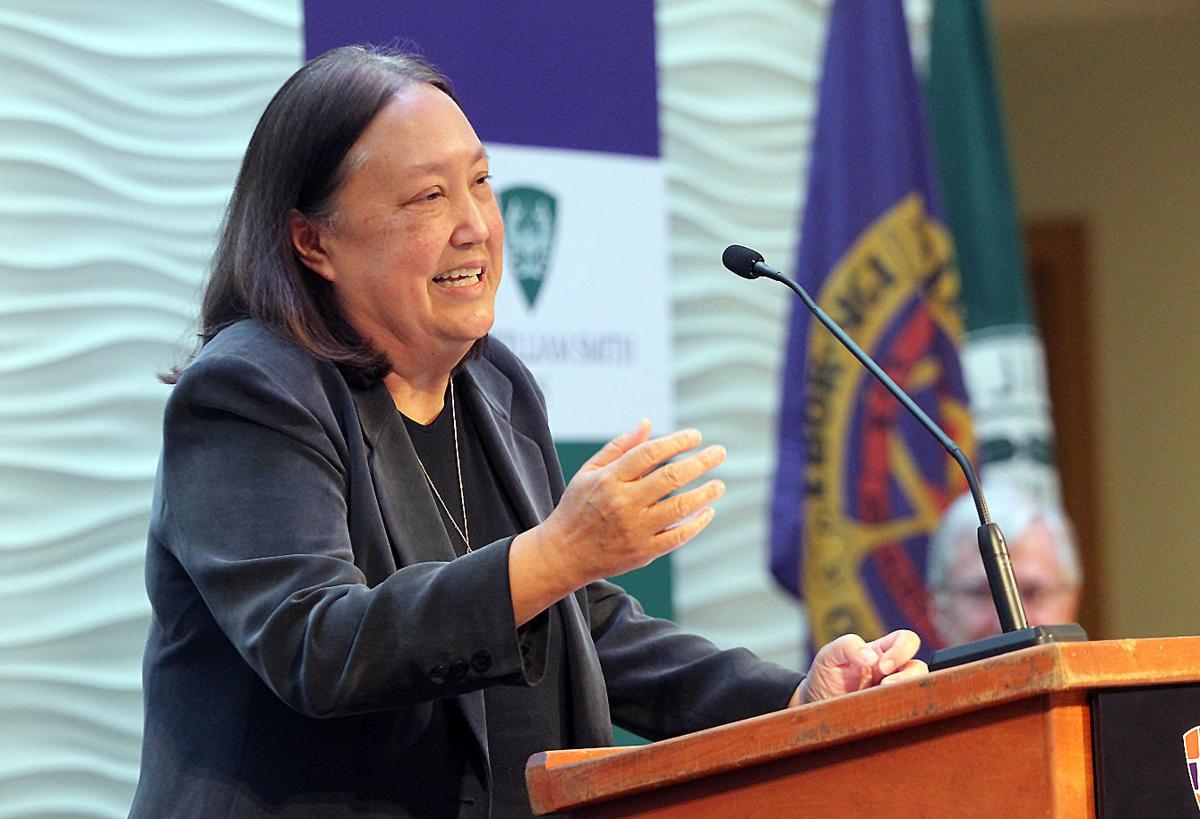 "It's a lovely setting on the lake," said Jacobsen in an exclusive interview with the Finger Lakes Times. "It's just beautiful."
She'll get to know that view well as the next president of HWS. The Colleges announced her appointment on Friday afternoon in a packed house at the Gearan Center for the Performing Arts. She will become the first female president in the Colleges' history.
HWS Board of Trustees Chairman Tom Bozzuto called her appointment "a truly historic announcement."
Jacobsen currently serves as provost and senior vice president for academic affairs at Wesleyan University in Middletown, Conn.
She told the Finger Lakes Times: "I'm really excited about it (being the first female president). I'm very cognizant."
Jacobsen received the unanimous recommendation of the Presidential Search Committee and the full board of trustees, said Bozzuto, who introduced Jacobsen to an audience that included faculty, staff, students and community members.
"President Jacobsen is a prominent scholar and an esteemed educator with a deep understanding of the interdisciplinary inquiry so vital to our mission here at Hobart and William Smith," said Bozzuto in a prepared statement. "In her work with students and colleagues in the academy, and with preeminent national and international organizations, she has distinguished herself as a remarkable leader with the experience, values and vision to pilot the Colleges to new heights."
Finger Lakes Times:
Read More