Tyus Battle will leave Syracuse and enter the NBA draft, a source close to the junior said Friday.
Battle, a 6-foot-6 guard, had been expected to make this his last season with the Orange. Battle entered his name in the NBA draft last year but decided to return to school.
Battle led Syracuse in scoring in each of the last two seasons. He averaged 17.2 points per game this year.
With his decision to leave, Battle ends his career at No. 16 on Syracuse's all-time scoring list with 1,647 points.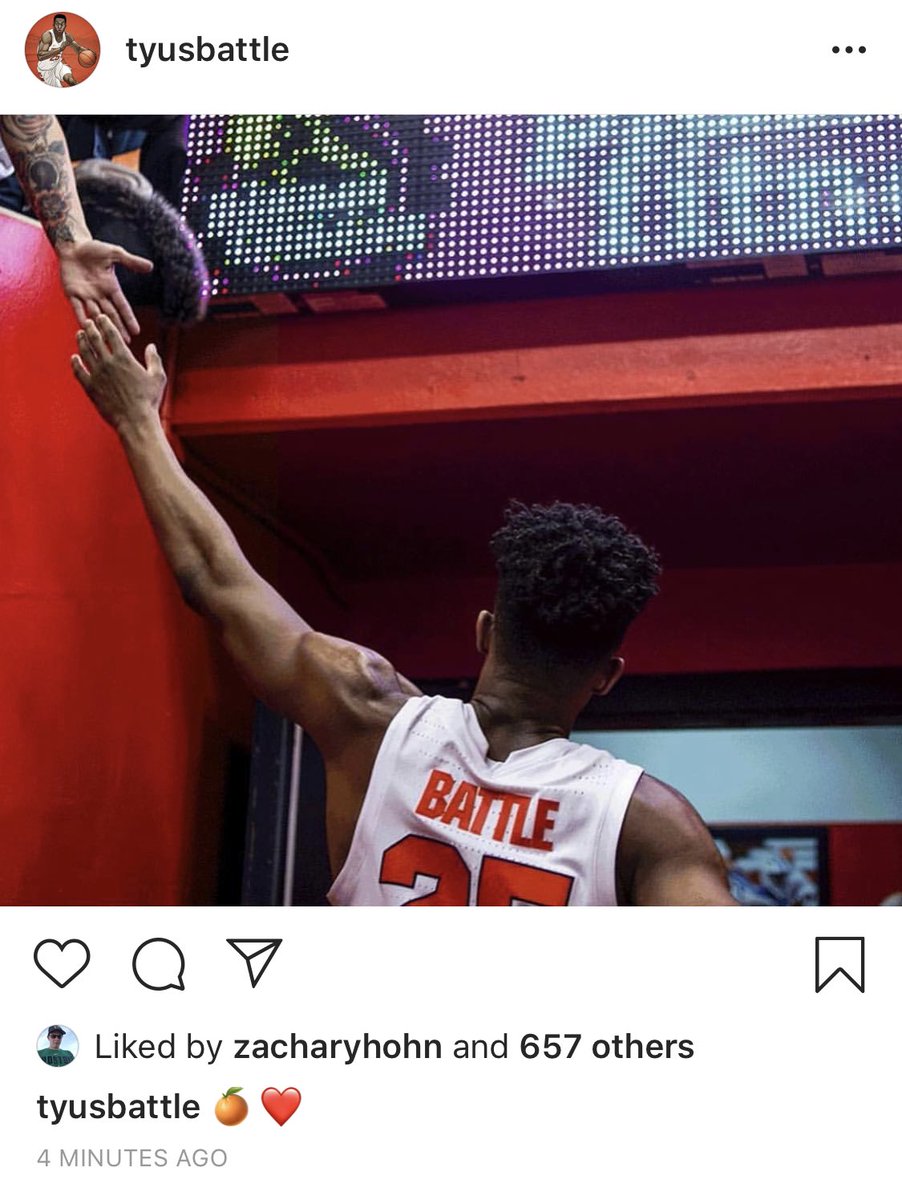 Thank you Tyus Battle for all the fun and memorable moments that you have provided us Syracuse fans with! Hoping you achieve nothing but success in your future endeavors 🍊@tyusbattle1 pic.twitter.com/b0jNtOu2p3

— 'Cuse Army (@Cuse_army) March 22, 2019