Earlier in his eighth-inning at-bat on Saturday, J.D. Davis swung through a 97-mph fastball at the letters. One of the Mets' offseason trade acquisitions, Davis is built for power. But when Nationals reliever Trevor Rosenthal backed up two more fastballs with an 87-mph slider, Davis tapped into the muscle memory the Mets instilled in him all spring: He waited a tick, then a tick longer, then dropped his shoulder and slapped his barrel at the ball.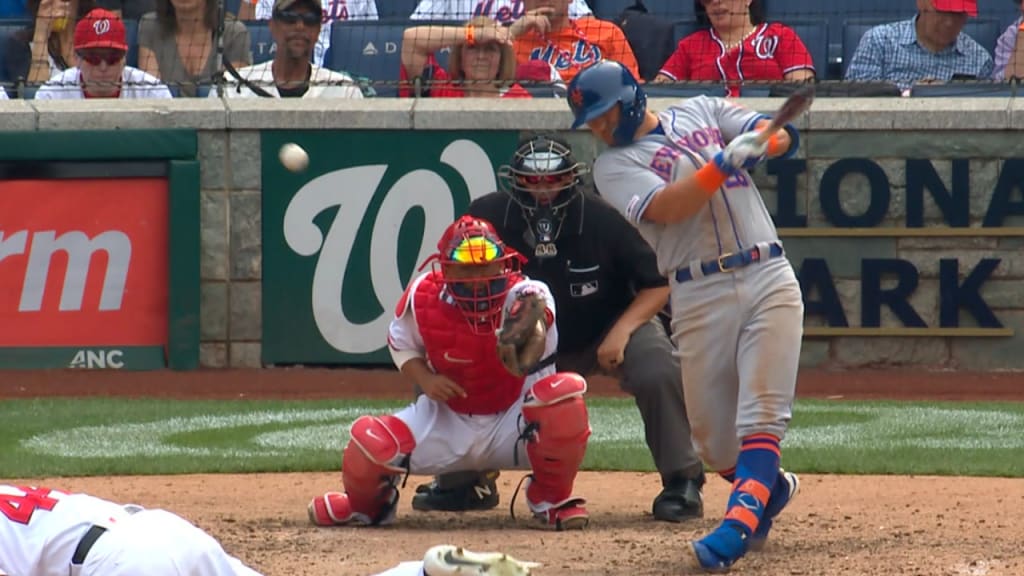 It splashed into right-center field, plating the go-ahead runs in a game the Mets held on to win, 11-8.
All told, the Mets recorded seven run-scoring hits in the game; none were homers, and six of the seven went to center field or the opposite field.
"We talked a lot about situational hitting this spring, just using the whole field situationally," hitting coach Chili Davis said. "And they're doing it."
Mets.com: Read More