First spotted by a police officer who saw smoke – a greenhouse was destroyed by fire at Cornell Agritech Saturday evening in Geneva.
The blaze was reported around 7 p.m. and prompted response from several nearby departments. Both Geneva and Border City first responders were on-scene.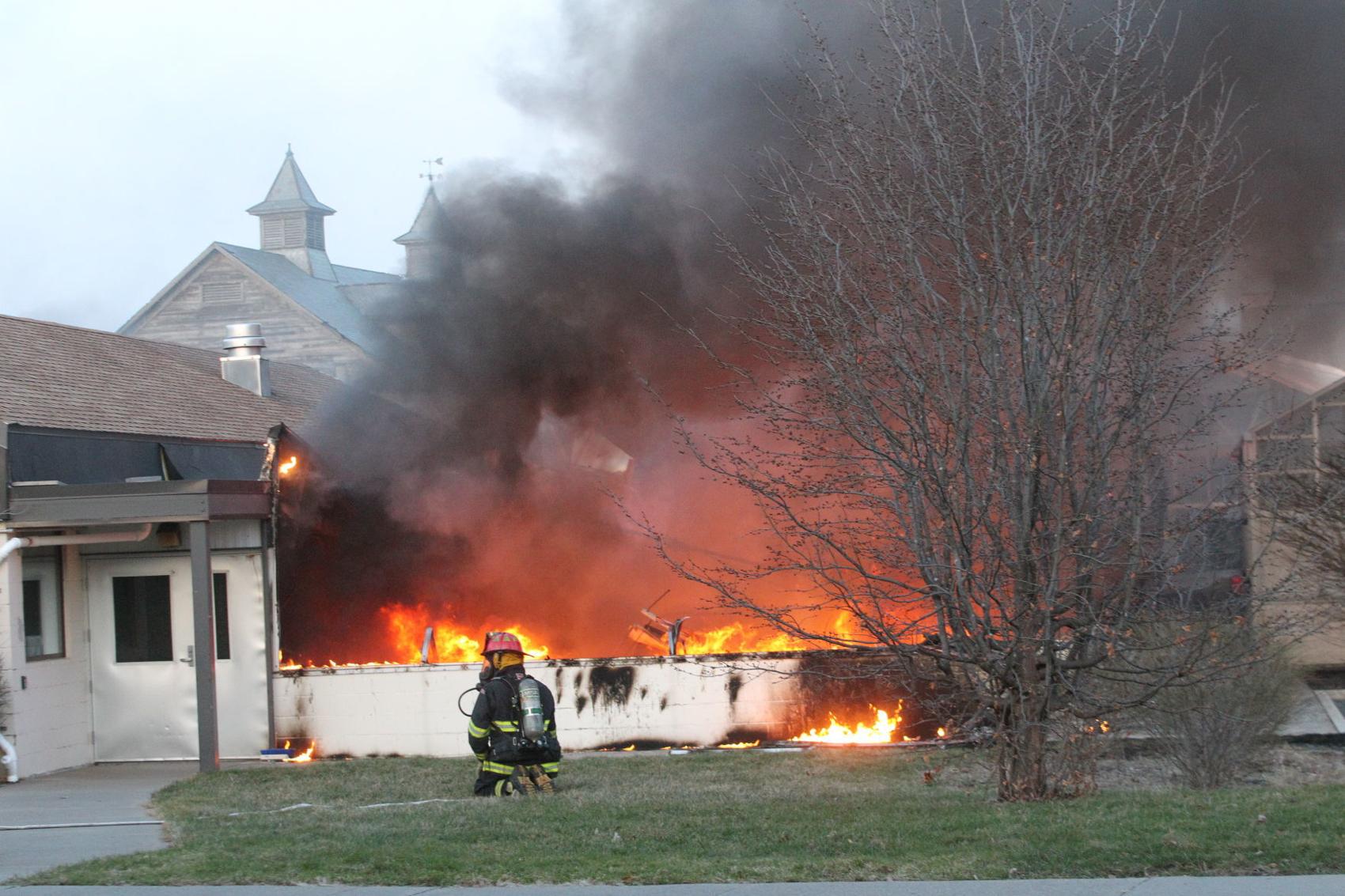 Onlookers said smoke could be seen from miles away as the fire was brought under control.
The greenhouse and connected building were operated by the USDA. They have had a long-time presence at Cornell Agritech, which was previously known as the 'Experimental Station'.
The cause of the fire remains under investigation.
– From the Cornell Sun: Fire Damages Greenhouse, Adjacent Building at Cornell AgriTech Campus in Geneva
Video shared below by Code35 Fire Photography who was on-scene: