Before Monday, the Mets had seen only flashes of Edwin Díaz's brilliance. The end results for Diaz had been just fine, albeit with a fair bit of shakiness en route.
Monday, Mets manager Mickey Callaway hesitated to use his most potent bullpen weapon for over an hour, warming Diaz multiple times in the Citizens Bank Park bullpen but never bringing him into the game. When he finally unleashed Diaz in the 11th inning of the Mets' 7-6 win over the Phillies, Callaway's closer delivered the type of vintage performance the Mets had yet to enjoy: three consecutive strikeouts on 11 total pitches, the last of them clocking in at 99 mph.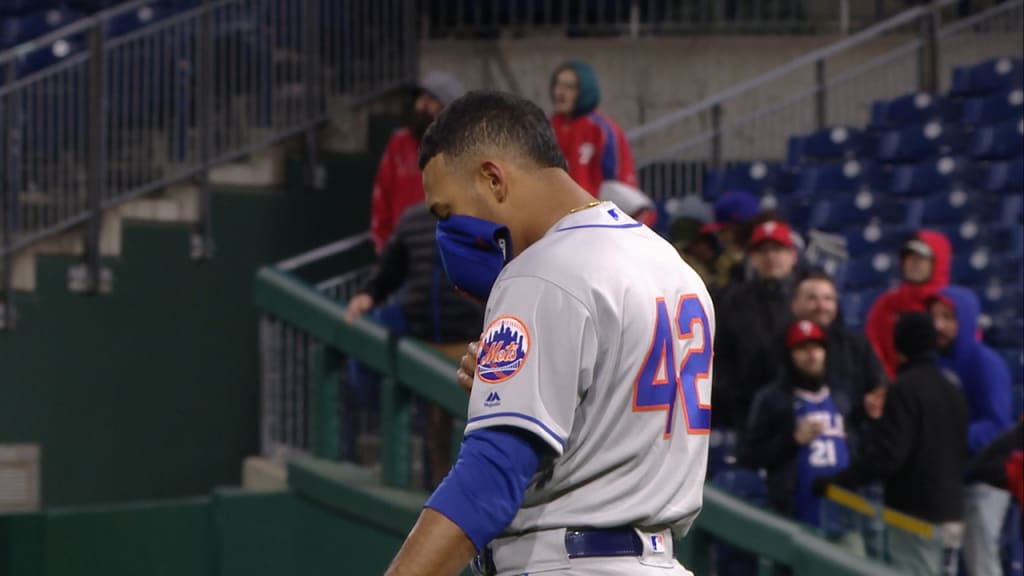 That dominance, along with Rhys Hoskins' game-changing error in the top of the inning, was not enough for Callaway to escape nearly 11 minutes of postgame questioning about his bullpen usage and other tactics. But it was enough for the Mets — and their management — to breathe a collective sigh of relief after what Callaway called a "really important" divisional game.
"It's going to be a battle — we've seen it already this year with every division opponent we've played," Callaway said. "It's going to be a battle and you've got to play clean games. We got away with some stuff."