The City of Geneva is making some big changes to their downtown area thanks to the money they received from the state.
The project is part of the Downtown Revitalization Initiative and, in addition to the state money, many business owners in the city are investing their own coin into the project.
One of the main focuses of the project is giving a makeover to Routes 5 and 20.
Some locals said they avoid crossing this road at all costs. It's four lanes of traffic going 45 miles an hour with few crosswalks, no median, and only about 30 seconds to make it across. But all that is about to change.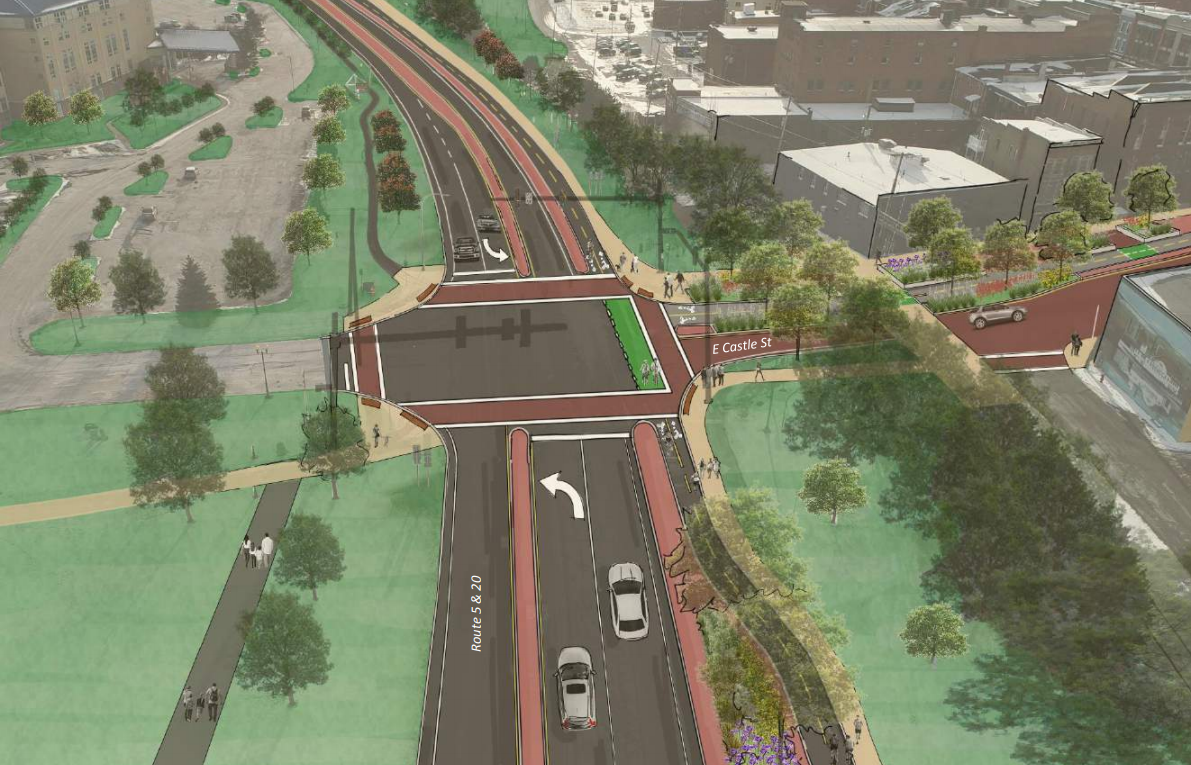 Soon, 5 and 20 will only have two lanes instead of four. It'll gain a two-way bike lane, a median in the middle, and one next to the bike lane and sidewalks along the road. Local business owner Jim Greco said these changes are needed.
"They definitely have to slow the traffic down because too many people are speeding," explained Greco, the owner of Lake City Hobby and Toys. "They're going that much and more."
City Manager Sage Gerling said she wants people to really see Geneva. "We want to create an experience where people slow down they say "what's going on in downtown that looks intriguing, I want to turn, I want go check it out.'"
RochesterFirst.com:
Read More