Students struggle with lots of chores and assignments. And wondering how to write a good essay is one of the questions that they ask every day. Professors and teachers assign several types of writing assignments to test knowledge and assess academic performance and for those who lack basic writing skills, submitting these tasks becomes a nightmare.
There are several problems that might face you if you are trying to write a good essay. First of all, you might not be good at writing. Doing the research and composing your essay takes lots of effort and attention. You could also be asked to submit an assignment in a language that you haven't yet mastered very well. This will make it hard for you to find the right words. Some students have all required skills, but simply lack the time, so they don't submit their tasks on time. If writing essays is something that you struggle with, then you'll be glad to read our useful tips that will help you finish your assignments on time.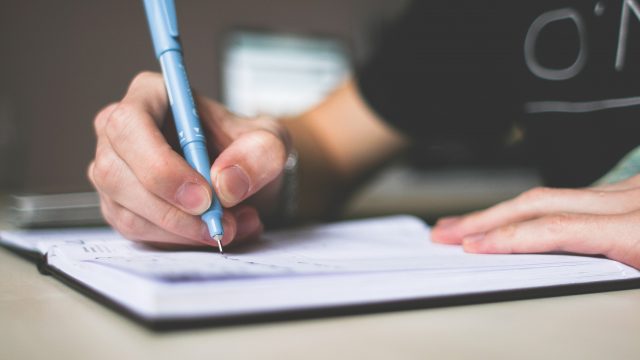 7 Helpful Essay Writing Tips:
Before getting started on writing essays, you should understand that writing is a crucial part of your education. It shouldn't be taken lightly. Here are some tips to help you.
Read the Essay Prompt Carefully:
Understanding what an assignment is about is doing 50% of the work. Most students are in such a hurry that they wouldn't read the essay prompt or understand the question carefully. As a result, they might start working and researching while they're going in the wrong direction. If you're not sure about the nature of your assignment, ask your professor for help or contact an academic service where an expert is ready to provide the needed assistance.
Pick a Good Topic:
There are certain rules that should be followed when you're picking a topic for your essay. First, it should be relevant to the academic discipline you study. It should be interesting and engaging, so readers feel tempted to read your assignment. Make sure that there are enough sources available for the topic you choose so that you don't have to stop and repeat after writing half of your assignment. If you're unable to find a relevant topic, you can check out an online essay database offered by a reputable academic writing service. You'll find several interesting ideas and topics that you can consider for your task.
Work on Your Outline:
One of the best essay writing tips is to create an outline that should be followed throughout the whole assignment. A simple outline would consist of an introduction, main body, and conclusion. What you include in every section depends on the nature of the essay itself. Creating a mind map helps you stay focused while working on your task. Start with the main topic and write down notes about all related ideas that you can include in your writing. Make sure that you spend time to connect all the dots when you are done with your task.
Create a Thesis Statement:
This represents the core and foundation of your task. It's the main question that you are trying to answer and what readers what to know. Your thesis statement should be clear and easy to understand, so readers know what to expect. There are several online examples that you can browse for free to see how other students write good and interesting thesis statements.
Write your Introduction:
The quality of your introduction paragraph will have a great impact on the overall quality of your writing. Professors and other students will either be tempted to read the rest of your assignment or will completely lose interest. You should start your introduction with a hook that attracts people's attention. This could be a catchy phrase, a quote, an interesting fact, or even a joke. Decide on the best way to start your task depending on your topic itself.
Work on the Main Body:
This is where you'll add all the relevant information. Do your research and write down notes so you can include this data in your writing. Take a look at several online and offline sources so you can find the best ones to include in your essay. Be careful when choosing, online sources as some of them might not be academically accurate or approved. Don't forget to keep a record of your data for citation purposes. Use historical facts, scientific data, tables, and statistics to support your research. Spending enough time on the research pays off as it adds value to your assignment.
Finish with a Good Conclusion:
As you're wrapping up your essay, you should make sure that you are showing readers how everything adds up and makes sense at the end. Don't include any new information in the conclusion paragraph, but you can suggest that there's room for further research. Make sure to state your research statement one more time and remind readers of pieces of evidence used to support your opinion.
It's quite normal to feel overwhelmed when you're writing an essay. However, the best thing you can do is to keep on writing, even if you're not sure about the quality. Once you're done, you'll have time to review and edit your writing, correcting all mistakes and deleting unnecessary parts.
Spend enough time to check for grammar, punctuation and spelling mistakes because they will immediately affect the quality of your writing. Make sure that you're using appropriate vocabulary and don't just use words that you don't know to make yourself look smart. The more you practice, the easier essay writing will become, so just be patient.