Carter Hutton made 20 saves Saturday night, but the only one that beat him came from behind the net.
Derick Brassard scored the lone goal of the game as the New York Islanders defeated the Buffalo Sabres 1-0 at KeyBank Center.
Buffalo saw limited opportunities throughout the game due to the Islanders' brand of defense and Semyon Varlamov needed to stop 27 shots for New York to earn the shutout.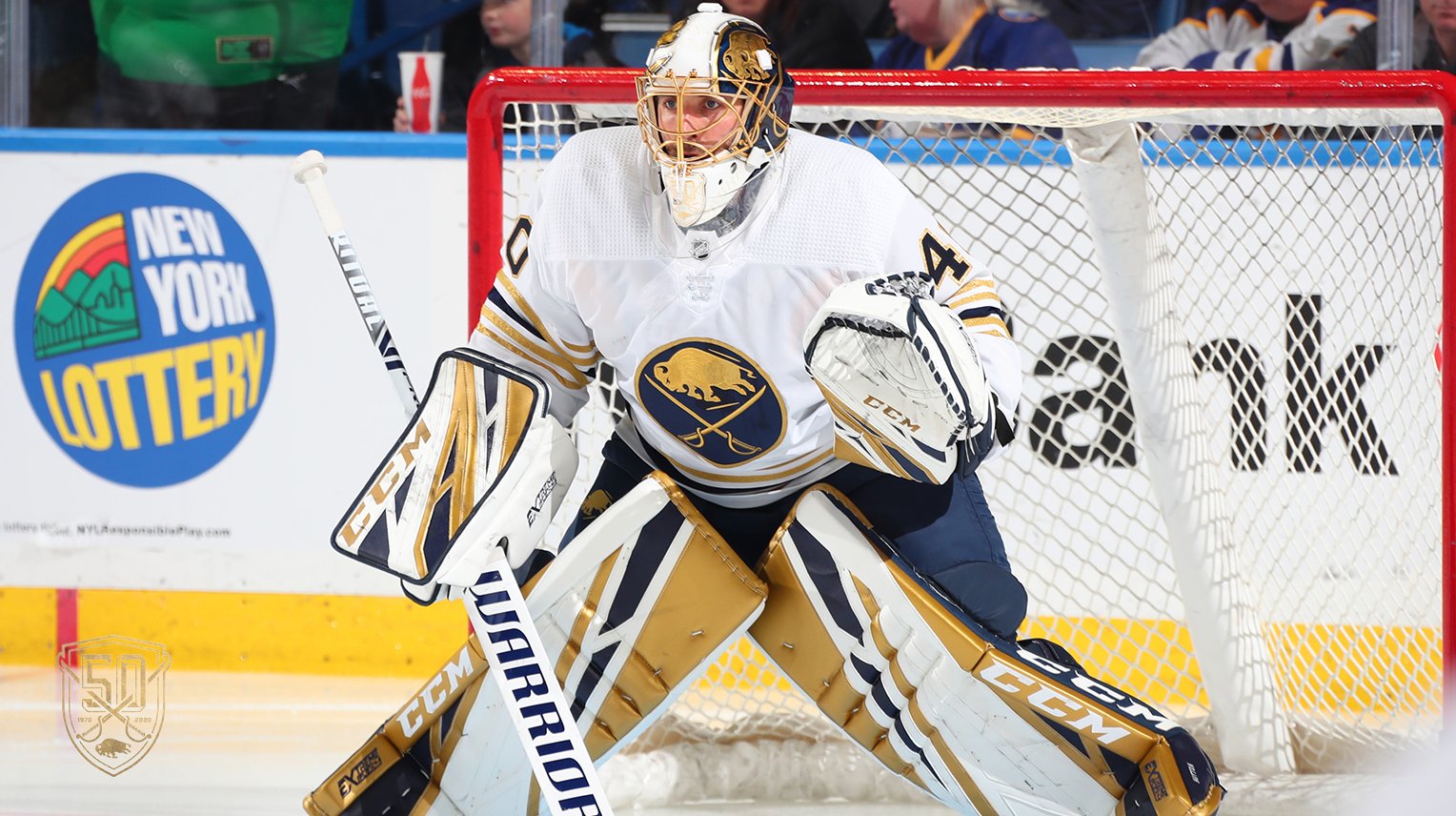 Brassard scored in his fifth-straight game to open the scoring 5:19 into the game. The goal came from behind the goal line, bouncing in off the back of Hutton's leg.
Hutton held strong for Buffalo. One of his best saves of the night was on Cole Bardreau midway through the second period.
HIGHLIGHT:
Read that like a book. ¯_(ツ)_/¯#Sabres50 pic.twitter.com/ZQY6A2A2fU

— Buffalo Sabres (@BuffaloSabres) November 3, 2019