Looking Back: Recapping Veterans Day Storm
Meteorologists say it stayed a little warmer than expected for a longer period of time on Veterans Day, which set the stage for mixed precipitation and lighter snowfall totals in the central parts of the Finger Lakes.
Communities in Ontario, Yates, and Seneca counties, which were in a Winter Storm Warning throughout the Veterans Day Storm did not see a complete transition to snow until the overnight hours. This kept snowfall totals generally below the initially-forecasted 6-10 inch range.
Locations further west in the region – and parts of Western New York – saw the most-significant snowfall totals with this particular event. Some locations, because of that slight change in track, which allowed parts of the Finger Lakes to see less snow – actually received more than forecasted.
We will update this story with official snowfall totals from the National Weather Service as they're reported later this morning. For the latest forecast information – check out the resources below – or visit the FingerLakes1.com Weather Center.
---
Quick Resources
– Local Weather Cancellations
– Thruway Road Conditions
– FingerLakes1.com Weather Center
– Submit Local Weather Photos
---
Snowfall Totals (Reported)
Potter: 3"
Penn Yan: 1.5″
Italy Hill: 2-3"
Webster: 11"
Hornell: 2.5″
Syracuse: 3.2″
Brockport: 12"
Spencerport: 10.5"
Oswego: 4.6"
Geneva: 3.5"
Ontario Center: 7″
East Bay Park: 6.5″
Sodus: 6″
Penfield: 9″
Batavia: 9″
Honeoye Falls: 4.3"
Watkins Glen: 1"
Seneca Falls: 2″
Waterloo: 2.5″

Let us know how much snow you've seen where you are by clicking here. You can also use the form below.
---
Sights & Sounds from Social
I think we all feel like burying our heads this morning. #ROC pic.twitter.com/7kB0ikdOko

— Rachel Barnhart (@rachbarnhart) November 12, 2019
Morning Glory: A Winter Wonderland to begin the day here in WNY along the Genesee River at Letchworth State Park. @News_8 @EricSnitilWx @wnywxguy @spann @JimCantore @StephanieAbrams @TomNiziol @wxbywilliams #DigitalFirst #NexstarNation #NexstarAnchorChallenge📷 pic.twitter.com/AvAmimkaeC

— John Kucko (@john_kucko) November 12, 2019
Brint it on! 12" at the summit, 8" at the base, snowmaking continues❄️❄️❄️#WhitefaceMountain #NYLovesWinter #snowday #LakePlacid #tuesdayvibes #WinterWeather #SkiTheFACE #SkiADK #ISkiNY #snowstorm #WinterIsHere pic.twitter.com/bapHABlwX3

— Whiteface Mountain (@SkiWhiteface) November 12, 2019
Can they see me? pic.twitter.com/FP3KfUWOKF

— Tina MacIntyre-Yee (@tyee23) November 12, 2019
One of these photos will be you this morning. Ryan Corl, 12, clears snow from the sidewalk on Rhinecliffe Dr. in Brighton while his father, John, cleans it off the car. @DandC pic.twitter.com/RI8iW8tY3j

— Tina MacIntyre-Yee (@tyee23) November 12, 2019
This will take a minute!! pic.twitter.com/CkLaZ9ZCok

— Ed Traphagen (@Trapper51) November 12, 2019
490 in greater Victor @news10nbc were live here by the thruway at 6am pic.twitter.com/SEef0ZLHtF

— Brennan Somers (@WHEC_BSomers) November 12, 2019
Pretty calm out there. But, that weird, crusty layer of ice is not appreciated. That's what the plows are lifting up and exposing. Take it easy this morning out there #Roc and #FLX. pic.twitter.com/bTAd9J5ChH

— Josh Durso (@FLXJosh) November 12, 2019
Not everyone hates the snow pic.twitter.com/jbhrwx9Wiu

— Jillian Parker (@TVJillianParker) November 12, 2019
Jogging in the snow. Nope not for me, thanks though 😳❄️👋 pic.twitter.com/eMC6BIgNeh

— Jillian Parker (@TVJillianParker) November 12, 2019
Reporting in 2 to 3 inches. Italy Hill Yates Flakes. Breezy #keukalake @WHEC_SPensgen @wnywxguy @TracieMariBella @MikeGouldrick @ChristinaReisWx @wxbywilliams @FLXJosh @PeteWeatherBeat @StevieDanielsWX @KayleeWendt @whec_rcaniglia @whec_rcaniglia @EricSnitilWx @MartySnyder13 pic.twitter.com/nx3NodkPyd

— Ed Traphagen (@Trapper51) November 12, 2019
I will take this over hurricanes or tornadoes or wildfires any day pic.twitter.com/AyJJNGCG2n

— Seth Palmer (@sethpalmer3) November 12, 2019
Good morning! pic.twitter.com/EGFux4xg1o

— ToddJClausen (@ToddJClausen) November 12, 2019
Remember to give plows extra room! They're out to make sure your commute is clear and safe. @CNYCentral pic.twitter.com/ohmVTgysGy

— Mary Kielar (@marykielarCNY) November 12, 2019
---
---
Photos from around the FLX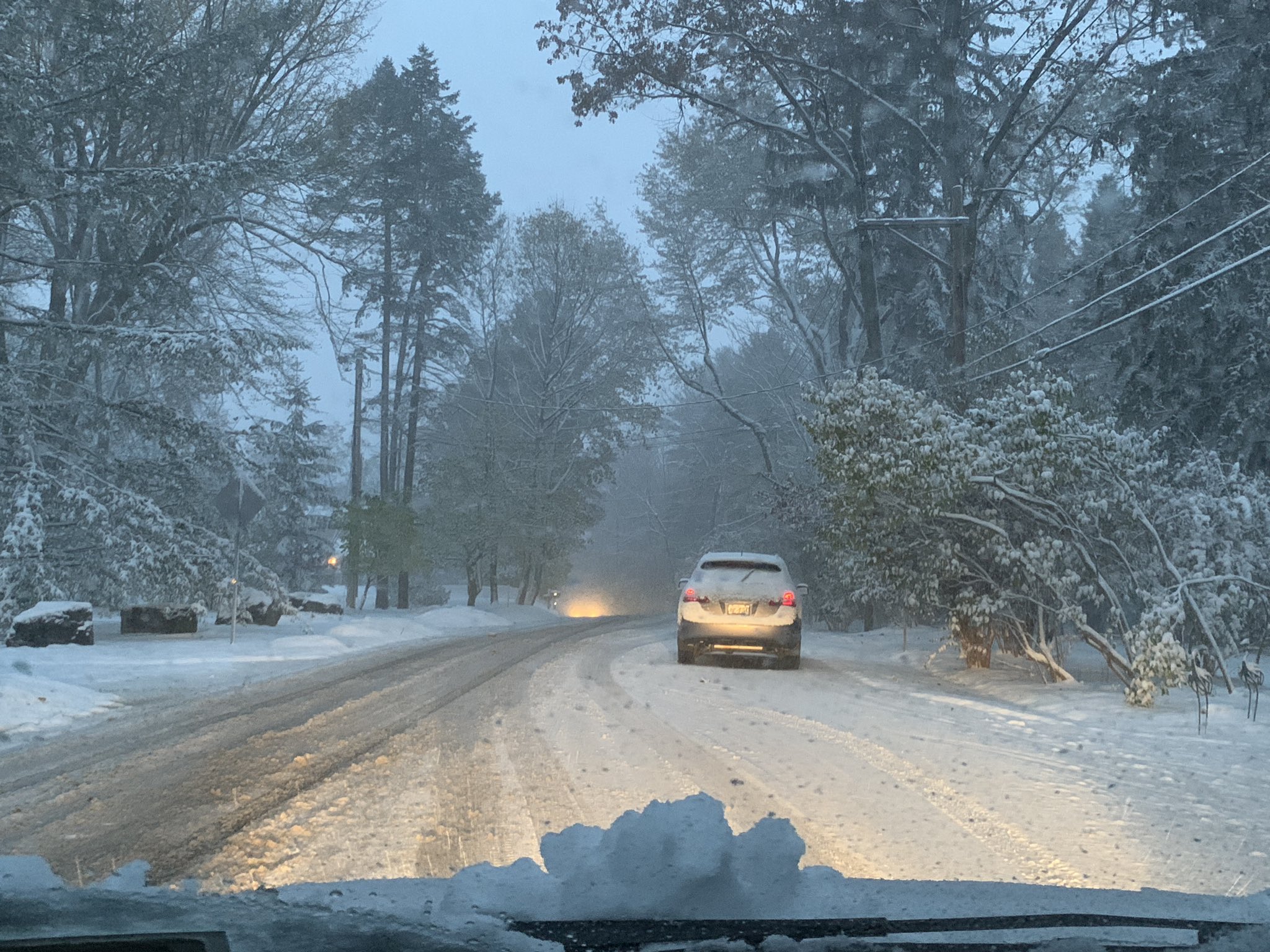 ---
To have the latest updates, information, and headlines delivered to your smartphone or tablet – download the FingerLakes1.com App for Android and iOS. Follow the links below to download the app now! – Android (All Android Devices) – iOS (iPhone, iPad)