Sheriff Kevin Henderson says a Clifton Springs driver was charged with DWI after crashing into a home on County Road 47 last week.
The Ontario County Sheriff's Office says it happened on Tuesday, November 4th. The homeowner tells us the vehicle traveled through a field, some-700 feet, crashing into their porch. Deputies added that a parked car was also struck by vehicle being operated by the drunk driver.
Sheriff Henderson says a 59-year-old Walter Schultz, of Clifton Springs was charged with DWI and criminal possession of a controlled substance. He was also issued traffic tickets for violations.
Schultz was transported to F.F. Thompson Hospital following the crash, where his intoxicated condition was confirmed.
The porch sustained heavy damage, which was clear through photos shared to FingerLakes1.com.
Sheriff Henderson confirmed that the home damaged was built by him in 1994. His family previously lived in the home.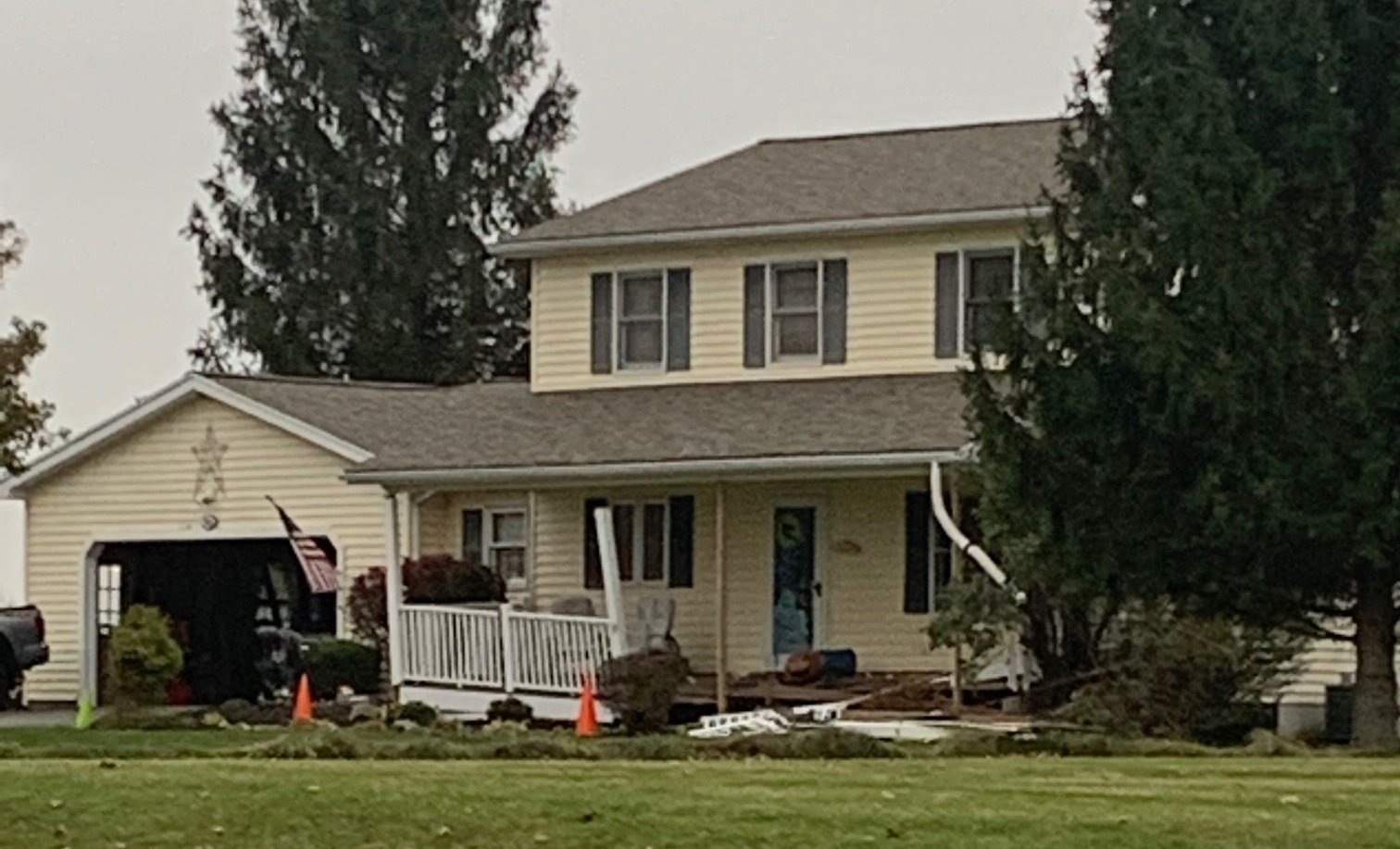 ---
To have the latest updates, information, and headlines delivered to your smartphone or tablet – download the FingerLakes1.com App for Android and iOS. Follow the links below to download the app now! – Android (All Android Devices) – iOS (iPhone, iPad)