The 2019-20 boys and girls high school basketball regular season has concluded and the brackets are set and in 2 weeks Section V will crown 18 Sectional Champions from over 200 teams competing in the Sectional Tournaments across 18 classifications. These tournaments are to determine Sectional Champions and which teams will represent Section V in the NYSPHSAA Tournament in mid-March. It's the best time of the year for high school basketball fans!
FL1 Sports will announce our broadcast schedule for the opening week of Sectionals here on Sunday and get up early Sunday morning for a special 90-minute Sectional Edition of the Upstate Hoops Podcast at 9:00 AM.
Check out the brackets below with Wayne-Finger Lakes (as well as Victor & Canandaigua) highlighted.
SECTION V BOYS & GIRLS BASKETBALL TOURNAMENT BRACKETS
Upstate Hoops Podcast Sectional Preview Special at 9:00 AM Sunday:
.
Nobody covers postseason high school basketball like FingerLakes1.com! Check back here later for our upcoming live broadcasts on FL1 Radio and access links to other live media broadcasts.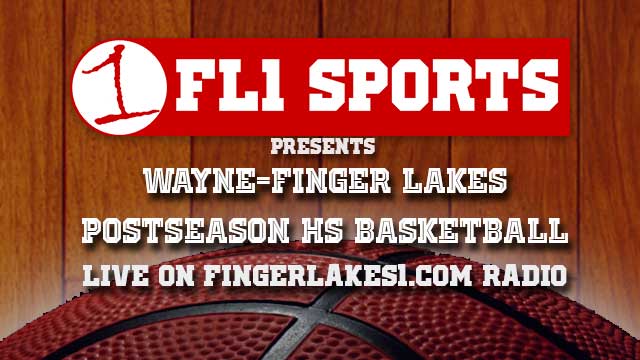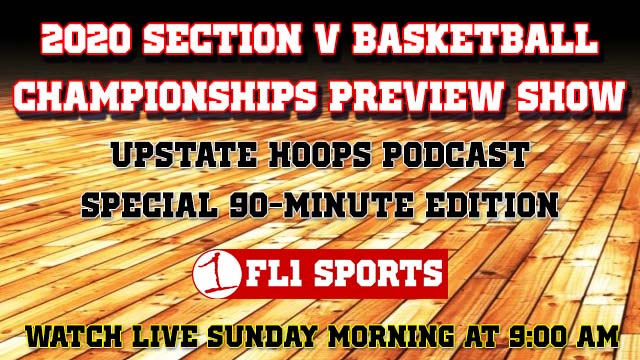 ---
Download the FingerLakes1.com App: Android (All Android Devices) | iOS (iPhone, iPad)
---
We believe in a product that is accessible to all readers online. That's why you'll never see a paywall on FingerLakes1.com. That said, a recurring monthly pledge of any amount through Patreon can help us deliver more content, and more in-depth coverage throughout the region. Visit www.Patreon.com/FL1 to become a supporter!
---