The National Weather Service has issued a High Wind Warning for a large portion of the region and Upstate New York. In particular, Western New York and the Western Finger Lakes will see the strongest winds.
However, the entire region is going to see significantly unsettled weather, which will last through the day and into the evening.
The National Weather Service says the strongest winds will persist during the afternoon and evening hours. Downed trees and power outages are possible.
The winds will pick up as a cold front moves through the area, between 2 – 6 p.m. depending on location.
A High Wind Warning is active for Cayuga, Ontario, Seneca, Steuben, Wayne, and Yates counties.
This story will be updated with more information as it becomes available.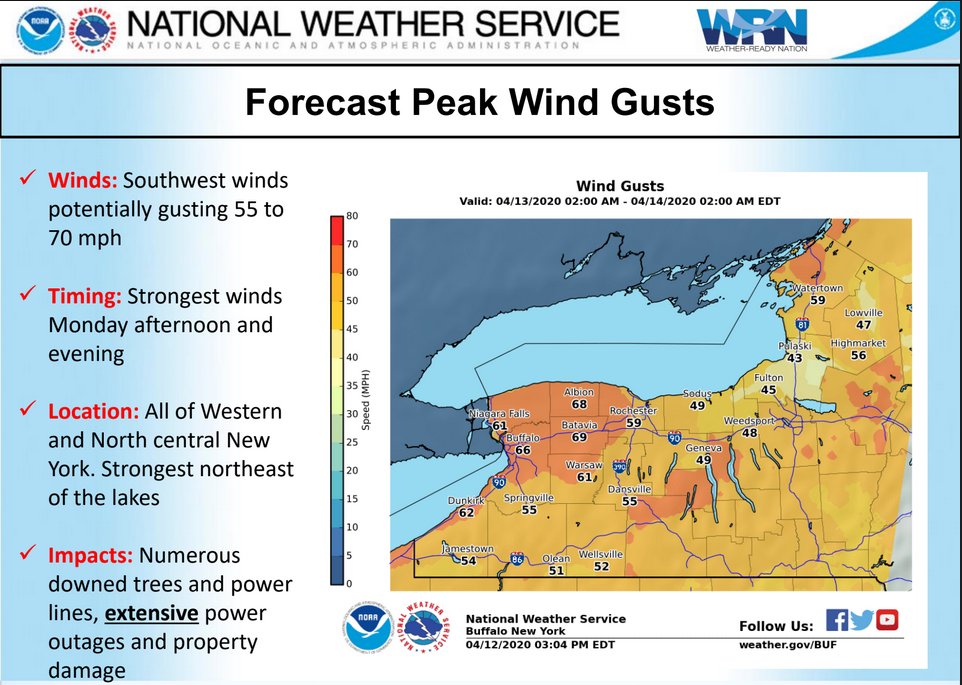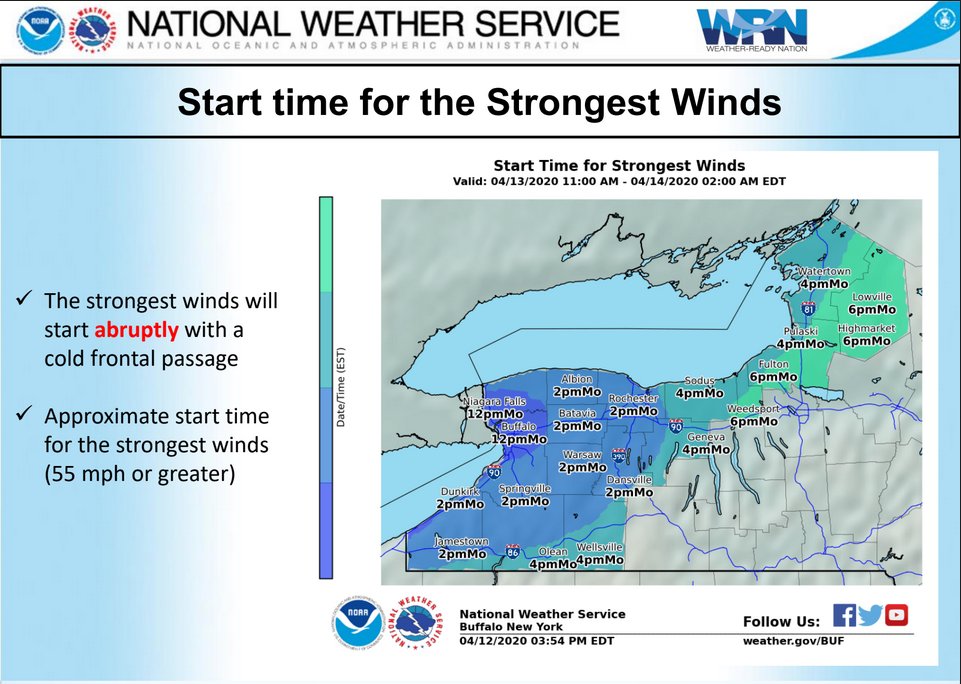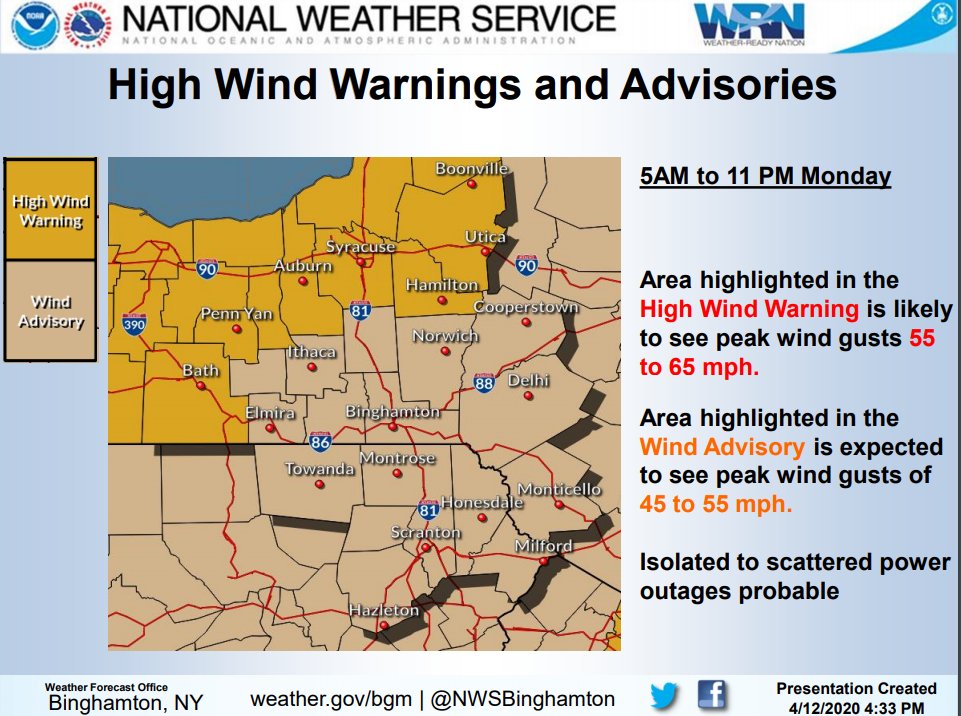 The window for the strongest winds will be brief – 4pm – 6pm west to east. The strongest winds should remain west of #ROC and in higher terrain in the Finger Lakes. Widespread outages are NOT likely, but a few isolated outages are possible. Should be a modest April wind event. pic.twitter.com/ap9pHuZerN

— Stacey Pensgen (@WHEC_SPensgen) April 13, 2020
---
Download the FingerLakes1.com App: Android (All Android Devices) | iOS (iPhone, iPad)
---
We believe in a product that is accessible to all readers online. That's why you'll never see a paywall on FingerLakes1.com. That said, a recurring monthly pledge of any amount through Patreon can help us deliver more content, and more in-depth coverage throughout the region. Visit www.Patreon.com/FL1 to become a supporter!
---