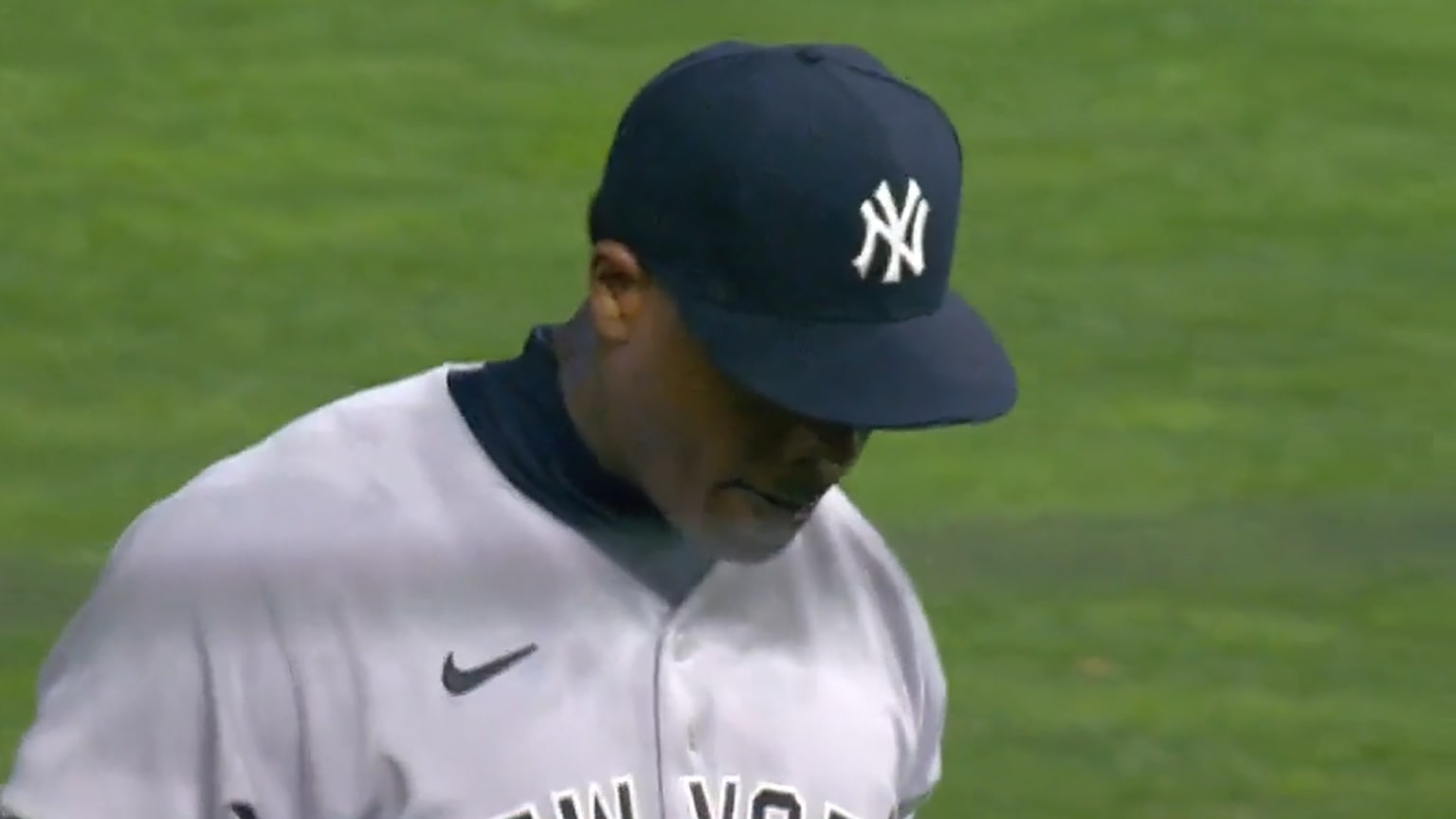 The Yankees were seemingly in control all night, three outs from completing a much-needed series sweep of the Twins. Aroldis Chapman trusted that his heat would do the job, but he couldn't blow fastballs by Josh Donaldson and Nelson Cruz.
Chapman did not record an out in the ninth inning, serving up a game-tying two-run homer to Josh Donaldson and Nelson Cruz's walk-off two-run shot as the Yankees were stunned by the Twins, 7-5, on Thursday night at Target Field. It was the third game in Chapman's career that he has given up multiple homers.
Giancarlo Stanton put New York on the board early by slugging his third home run in two nights and Gio Urshela continued to swing a hot bat, as the Bombers forced J.A. Happ to grind through five stressful innings, touching the former Yankees starter for four runs and eight hits.
GAME HIGHLIGHTS: